Thingvellir National Park
The location where the American and European continental plates are separating by 2 cm a year!
We were lucky enough to visit with a friend who studies geology, so thank you Paula for the helping us with the following graphics!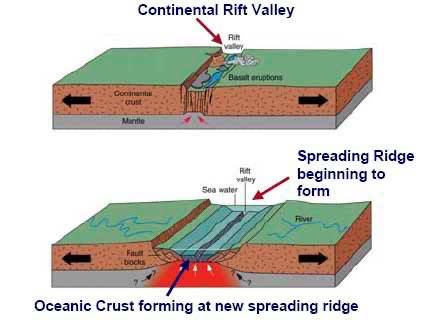 The other reason Thingvellir is famous is because this is the location of the Alþing, or meeting point of the Icelandic parliament starting in 930 AD and lasting for nine centuries.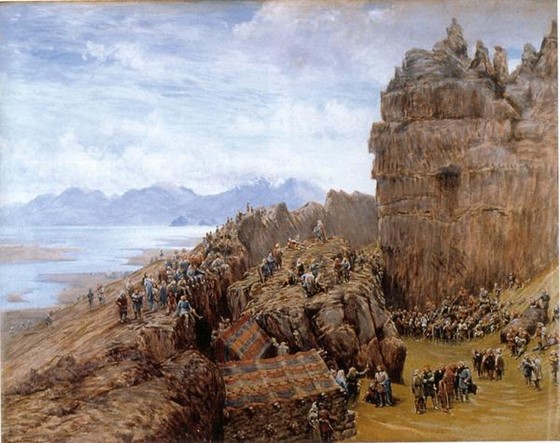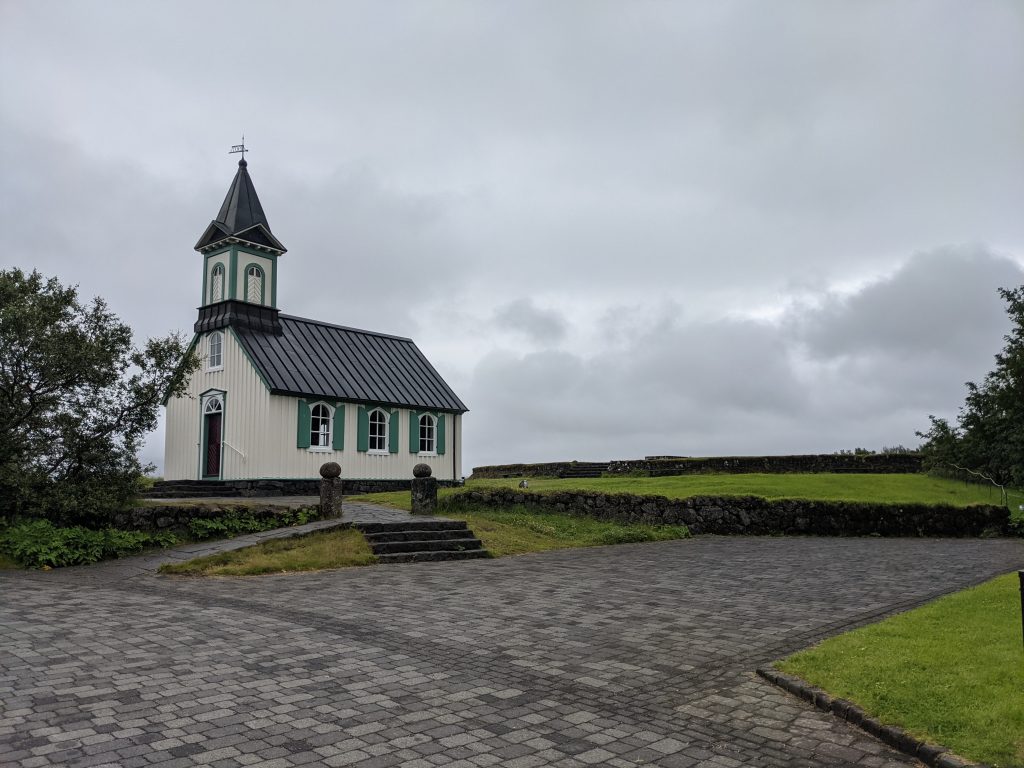 Geysir Geothermal Area
This area has been active for over 1000 years!
Seamboat geysir in Yellowstone is even larger, but also only erupts after earthquakes. However, Strokkur here in the Golden Circle erupts regularly, and is even larger than Old Faithful and erupts much more frequently.
Geysir erupts every 8-10 minutes, Old Faithful every 30-100 minutes.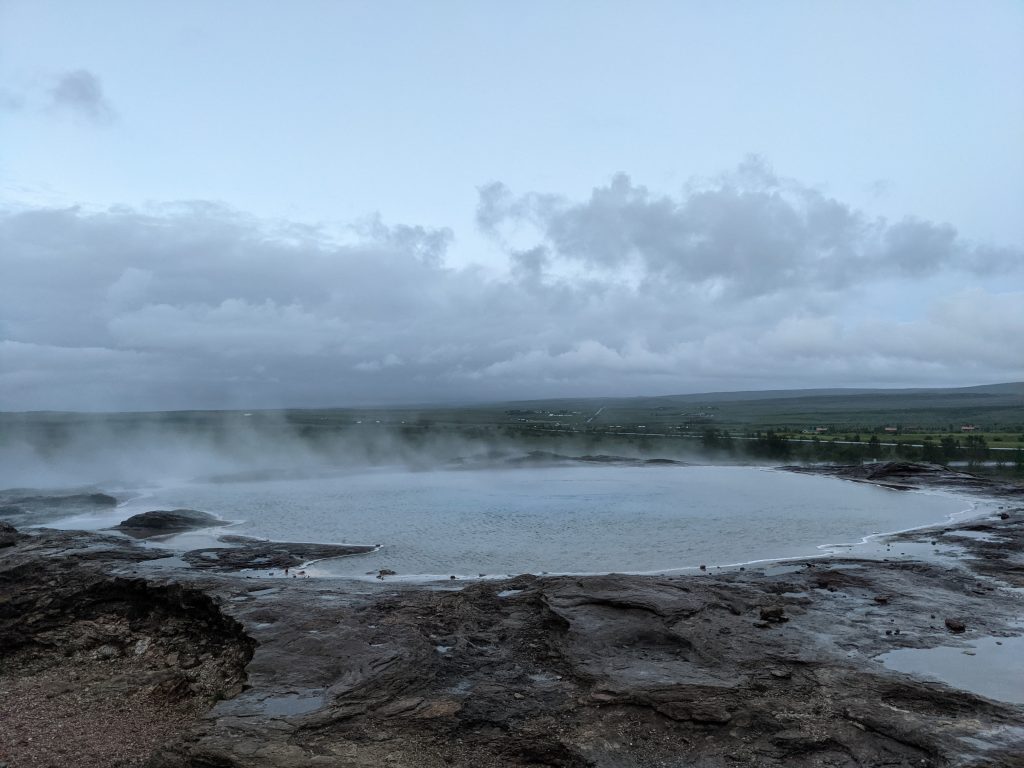 Strokkur — wait for it…!
Bruarfoss Waterfall Hike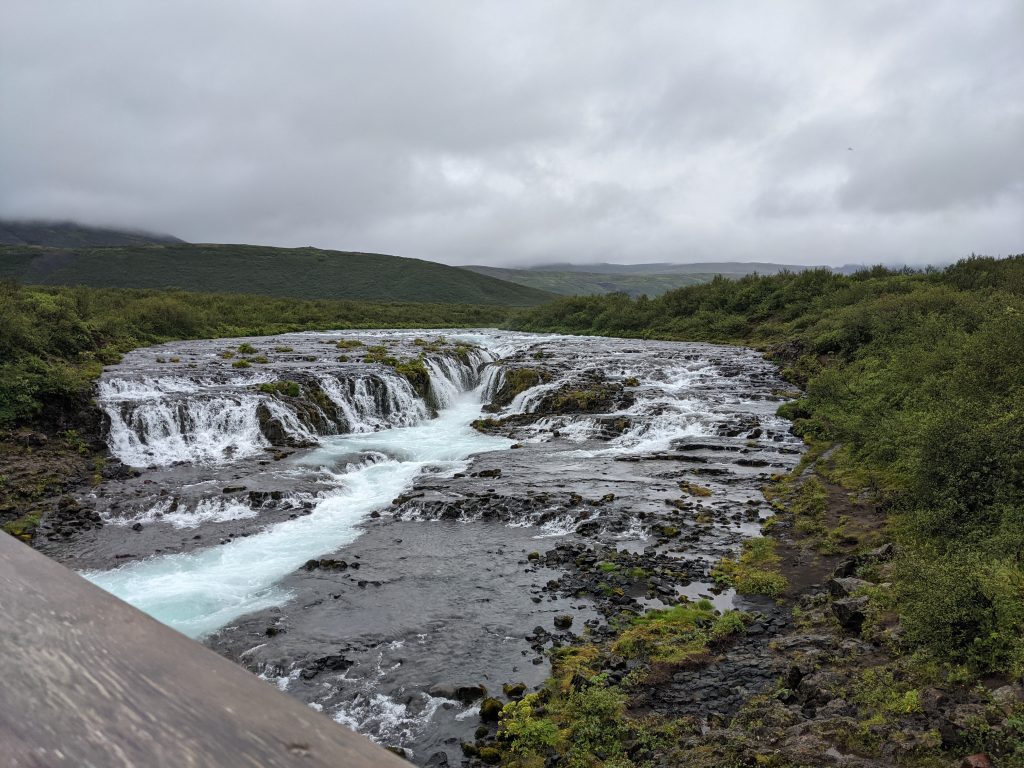 Kerid Crater
3,000 year old crater created by a volcano. Famous for being well intact, unique aquamarine water, and red, volcanic dirt. The water comes from the ground and the sides of the cater area are covered in moss. The area is full of wildlife, such as birds. One is able to walk around the lake.
Just under 200 feet deep, approximately 550 feet wide. Typically costs 4 ISK to enter.

Gullfoss
Eateries
Lindin